The aim of the IGST conference series is to review recent progress in the field of integrability, primarily within gauge and string theories, but also in the broader related areas of high-energy, condensed matter and mathematical physics. A wide range of researchers, from leading experts to highly motivated students, is brought together in order to discuss and disseminate their work, forge new collaborations, identify challenges and open problems, and pave the way to novel research directions.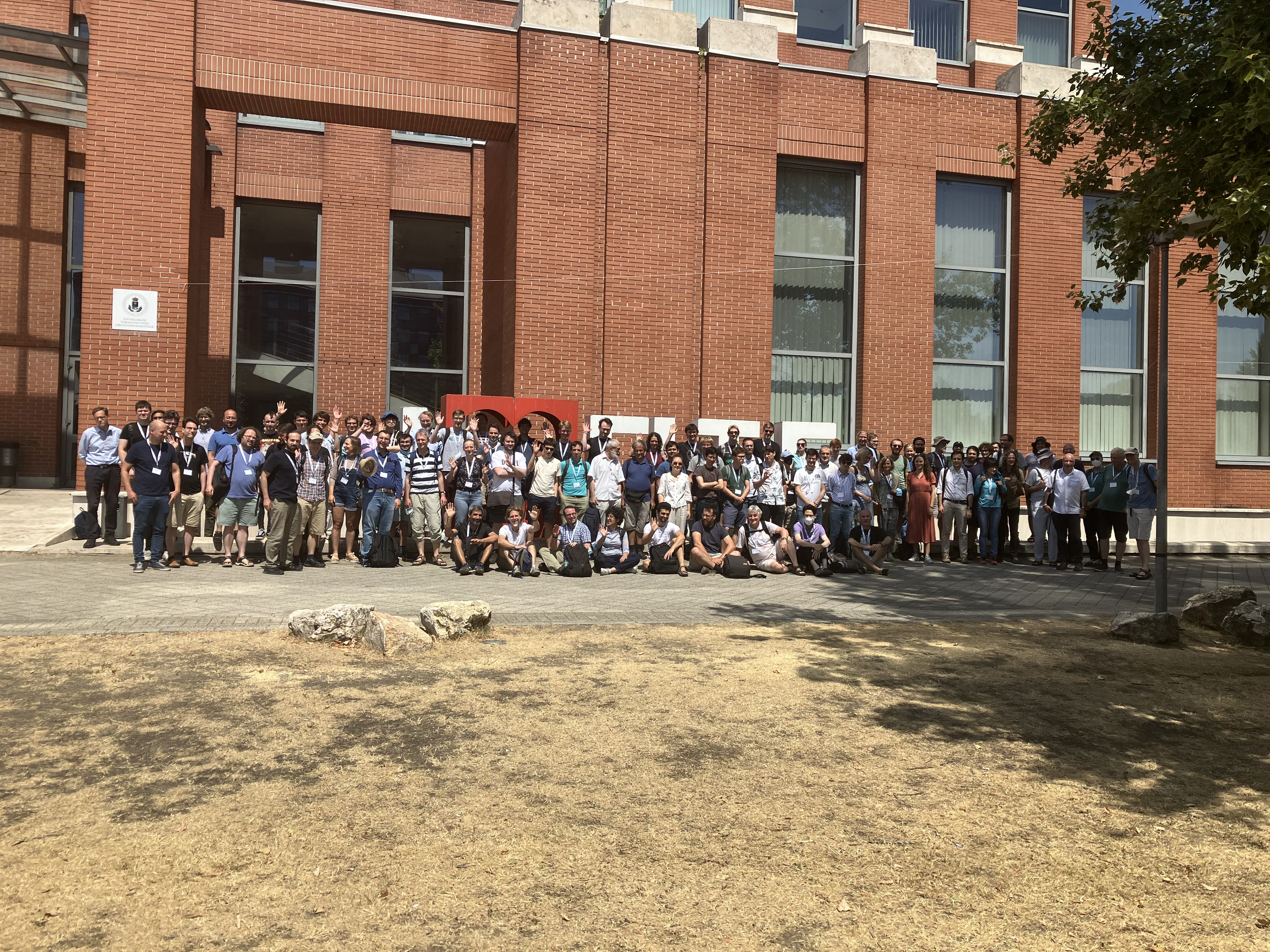 Speakers
Luis Fernando Alday
Changrim Ahn
Benjamin Basso
Ilija Buri

ć

Andrea Cavagli

а̀

Lucía Gómez Córdova

Tamás Gombor

Shota Komatsu

Andrii Liashyk

Florian Loebbert
Marcos Mariño
Enrico Olivucci
Elli Pomoni

Ana Lúcia Retore

Alessandro Sfondrini
Jaroslav Trnka
Edoardo Vescovi
Dávid Végh
Benoît Vicedo
Dmytro Volin
Matthias Wilhelm
Takato Yoshimura
Konstantin Zarembo

Zechuan Zheng
Details
The conference will be held in person at the Eötvös Loránd University in Budapest (ELTE) from Monday, July 25, 2022 until Friday, July 29. The registration is free of charge. All the talks will be live-streamed in the conference's YouTube channel. We plan to have 6 talks per day along with a poster session on Monday evening and a free afternoon on Wednesday. The conference will end on Friday at noon. No restrictions related to Covid-19 are currently in place. However, we strongly recommend wearing a mask indoors.
Link to YouTube channel
https://www.youtube.com/channel/UCnBZr_f8vqsm5y6RcN3wwBQ
International advisory committee
Nikolay Gromov
Vladimir Kazakov
Charlotte Kristjansen
Didina Serban
Matthias Staudacher
Roberto Tateo
Pedro Vieira
Local organizers
Zoltán Bajnok
János Balog
Árpád Hegedűs
Georgios Linardopoulos
Balázs Pozsgay
István Vona
Sponsors: NKFIH Mecenatura, Wigner RCP